TUYENTHANG CO., LTD - SUCCESSFUL STORIES
As a company providing products aluminum doors, stainless steel doors, rolling repair, automatic gates of all kinds, TUYENTHANG CO. LTD. Proud to be one of the Vietnamese enterprises that always act on the modern business philosophy "The product may not be the cheapest but the quality is always the best"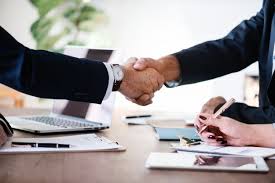 The strength of the Company is an effective combination of a team of highly experienced, responsible and professional workers
Management and staff of TUYENTHANG CO., LTD. LTD. We have worked together to overcome a lot of difficulties in facilities, capital, technical conditions to provide customers with high quality products at the most reasonable prices, constantly rising up to be determined. position in the market of door products and gates of all kinds In the coming time, the Company plans to modernize the production line to provide high quality products to the market, create more jobs and contribute to the socio-economic development of the country. < br />


MODERN WORKS - PROUD OF TUYENTHANG CO., LTD. LTD.
.